A dance "Festival within a Festival" at The Edinburgh Fringe!

See 7 dynamic dance companies from America in one show!

ONE WEEK ONLY!
Wed, August 12 - Sun, August 16, 2009
3:30pm daily

Venue 150 @ EICC (Edinburgh International Conference Centre)
150 Morrison Street at The Exchange
The Auditorium – seating 600

View Festival Program
View Festival Poster
VIew Festival Flyer - Front | Back










Selected USA Artists
See seven of the best and most innovative dance companies from America in one show. These dynamic, thought-provoking artists are sure to captivate audiences as a festival favorite!
All participating USA companies will be performing at the Edinburgh Fringe Festival for the first time!
This program is the perfect choice for both dance lovers and first time dance attendees. Seeing 7 different dance companies perform in a showcase format where each company performs for 10 minutes is ideal to introduce audiences to this vibrant art form while giving dance aficionados their fill of great dance.
This showcase format has never been seen in Scotland before! And all work will be world premieres!
The BookingDANCE FESTIVAL Edinburgh 2009 will open with a special guest artist:

Erin Elliott (Los Angeles) opens the festival with her high energy and charismatic dancing. Erin choreographed and performed with Cirque du Soleil on the creation of "Love" and "KA", toured the world with Momix, and danced in/choreographed the film Across The Universe by celebrated director Julie Taymor, with whom Erin is also working on the upcoming Broadway show Spiderman.

Featured Dance Companies:

Anna Myer & Dancers (Boston) is a prominent classical modern dance company that features emotionally charged dance infused with a keen intelligence in its groundbreaking performances.
C. Eule Dance (New York City) is a spirited and dynamic company that fuses classical modern dance, ballet, gymnastics, and traditional dances from around the globe.

KDNY (New York City) is a virtuosic female modern dance company offering an active repertory of insightful dance that explores the intricate experiences of women.
Kim Robards Dance (Denver) energizes and entices audiences with their driving physicality and broad dynamic range of modern dance.
Laura Schandelmeier & Stephen Clapp (Washington, D.C.) is renowned for its daring virtuosity, visual elegance and social consciousness.

Michael Mao Dance (New York City) is one of America's most celebrated dance artists, successfully merging east and west in mesmerizing and energizing movement. Originally from China, Michael Mao integrates cultural imagery into his stunning choreography.


In addition to the booking DANCE edinburgh 2009 performances, the Festival will go beyond the stage to include a diverse range of outreach activities to complement the "Festival within the Festival" concept. In keeping with the mission of the Festival, these outreach activities have been designed to bridge local communities with International artists.

Jodi Kaplan / BookingDance plans to position its booking DANCE FESTIVAL edinburgh as a return engagement annually.


Venue 150

The leading venue of The Edinburgh Fringe, boasting one of the largest and most accomplished stages at The Fringe. Renowned for its popular sold-out shows, this beautiful space positions dance in the best possible setting.

www.venue150.com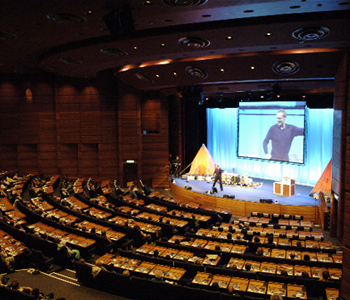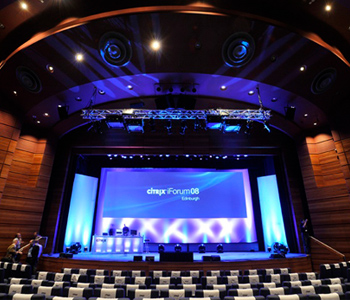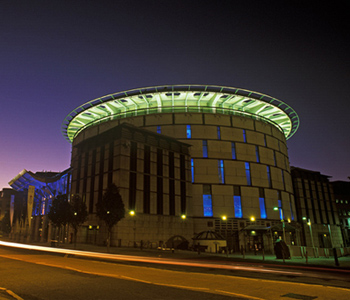 Our performers on stage at the festival!
Erin Elliot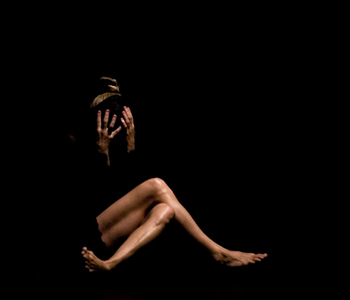 Anna Meyer & Dancers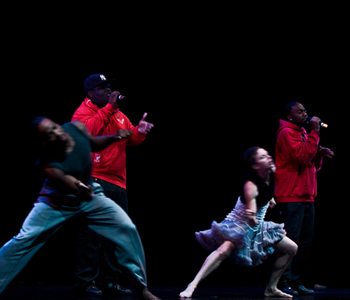 KDNY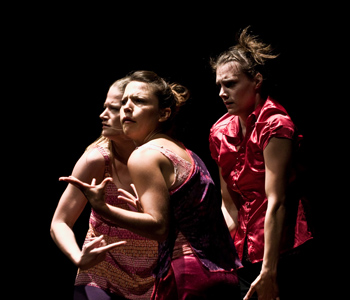 Laura Schandelmeier & Stephen Clapp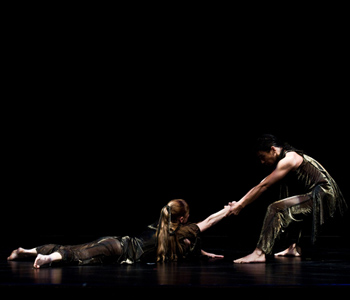 Michael Mao Dance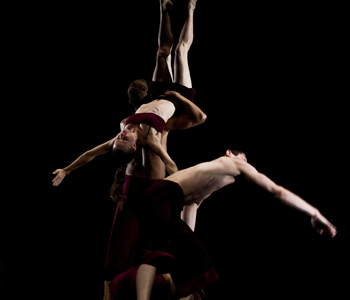 - threeweeks.co.uk
The showcase was great and so very well done. We had a great time, the Theater was terrific and what a great job on getting press, presenters and audiences there. The experience was well worth it!
- Anna Myer, Anna Myer and Dancers
I just got back to New York after returning from the U.K., and I just wanted to thank you for including me in the Fringe this year. It was an incredible experience, especially being C. Eule Dance's first International Tour. I know how much work it was putting the whole thing together, and I really appreciate you all taking care of us and making sure we looked great! I hope the sponsorship works out so we can return next year!
- Caron Eule, C.Eule Dance
I wanted to tell you that I had so much fun with you in Scotland and I love working with you. Thanks for the opportunity to share my work!
- Erin Elliott