< BACK

A dance "Festival within a Festival" at The Edinburgh Fringe!

2010 Festival Information
2nd Annual! TWO WEEKS IN '10!

Aug 7-22, 2010
Week One: Aug 7-15
Week Two: Aug 15-22

Over 2,000 European presenters attend the Edinburgh Fringe Festival - JK&A calls it the APAP of Europe! BookingDance is actively positioning USA Dance Artists to European audiences and promoters. If you are a USA dance artist and want to tour internationally, this is an incredible opportunity.
Our Edinburgh Festival showcase and artists were featured on the BBC World News including clips from the dance and interviews as part of an hour-long program devoted to the Fringe Festival. Our 2009 participating artists were also featured on BBC Scotland and received international bookings!
VIEW ONE SHEET INFO HERE>>

Venue 150
Our theater - Venue 150 - WON BEST VENUE OF THE YEAR at the Edinburgh Fringe 2009. With air-conditioning, ample legroom and modern decor, Venue 150 feels far removed from many of the hot, cramped venues elsewhere.

The leading venue of The Edinburgh Fringe, boasting one of the largest and most accomplished stages at The Fringe. Renowned for its popular sold-out shows, this beautiful space positions dance in the best possible setting.
Venue 150 @ EICC (Edinburgh International Conference Centre)
150 Morrison Street at The Exchange
The Auditorium – seating 600
www.venue150.com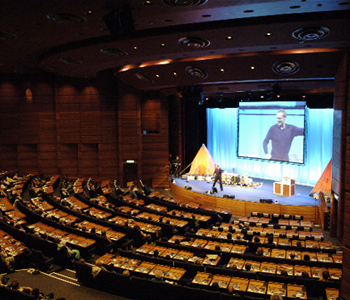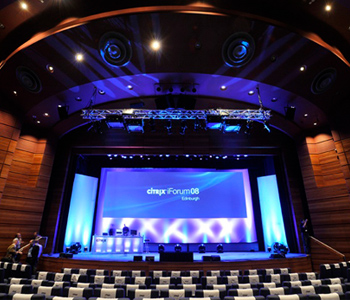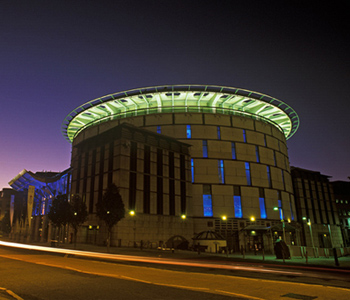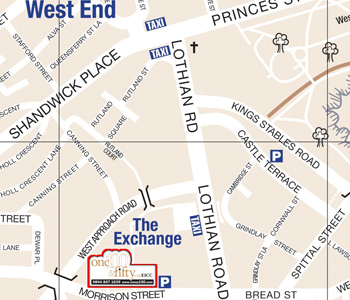 Contact Information
BookingDANCE FESTIVAL Edinburgh 2010
Festival Info
[email protected]
Festival Contacts
Jodi Kaplan - Founder/Producer
[email protected]
Leslie Scott - International Project Manager
[email protected]
Kari Hansbarger – Festival Designer / Associate Producer
[email protected]

- threeweeks.co.uk
"Whether you're a contemporary dance fiend or one of the uninitiated wanting to take a chance, this production is perfect for the Edinburgh Fringe lover. Seven dance companies, comprising more than thirty dancers in total, each provide a snapshot of quality, quirky and downright über speciality dance. From every corner of America, Jodi Kaplan, dance producer extraordinaire, has gathered eclectic works such as Erin Ellliot's 'Outlined In Black' and C. Eule Dance's 'face2face' and woven them into a recipe of pure enjoyment. Professional American dance at the Fringe has been neglected of late but plans are afoot for this wonderful dance 'festival within a festival' to return next year, and I for one will be sitting in rapture in the aisles."
- threeweeks.co.uk